[donotprint]
I haven't been cooking a lot of new dishes these past weeks, just a lot of soups and quick, delicious comfort food. One of those dishes is a spicy/sweet peanut butter chicken that this time I sliced and served in homemade bread as sandwiches with a bowl of delicious creamy broccoli soup. Simple and delicious food for a cold and snowy winter.
[/donotprint]
Spicy/Sweet Peanut Butter Chicken

The ingredients:

2 skinless and boneless chicken breasts
1/4 cup peanut butter
2 TBSP honey
1 chipotle adobado pepper
1/2 cup sour cream or Greek yogurt for a leaner version
salt and pepper to taste

The how-to:

Pre-heat oven to 350°F (175°C).
Blend peanut butter, honey pepper and cream together.
Sprinkle salt and pepper over both sides of the chicken breasts and place in a baking dish
Cover chicken with the peanut butter sauce completely and bake for about 35 minutes.
Cut chicken in slices if you are serving it in sandwiches and top with a slice of Swiss cheese.

[print_link]
[donotprint]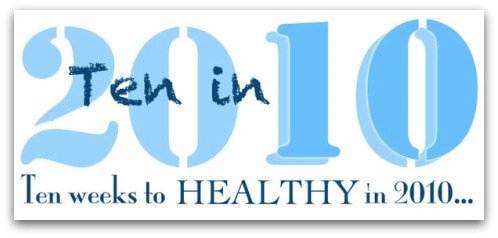 How did I do last week in the challenge Ten in 10? Unfortunately, I am having a hard time incorporating more greens into my diet. This is something I need to continue working on because I don't eat enough salads (I do eat cooked vegetables in salsas, sauces and soups and lots of fruits, though). This will become easier when spring comes, I believe, right now I'll keep eating veggies in soups, broths and stews.
My goal for this week is to learn more about lamb and incorporate it more in my diet. Why is this? I was invited to be a participant in the "Lamb Lovers Month" celebration. The information I received from Lean on Lamb is that lamb is not only delicious, which I agree 100%, but a nutritious and a lean protein choice that's simple enough for everyday enjoyment. This sounds like a perfect fit to be this week's goal then. I don't have a lot of experience cooking with lamb and I do want to learn more about it. The rest of this week I'll update on my lamb findings and what dish I decide to make and how it progresses and next Monday I'll post the final results. Any ideas on lamb are very welcome.
¡Buen provecho!
[/donotprint]