Time does fly! It seem like it was just yesterday when I announced the second installment of my food event Homemade and now it is time to post the roundup. I am very happy because this month we had 15 entries! 15 delicious breads were shared by our particpants. We have yeasted bread, flat bread, pizza, tortillas, and an array of flavors that will stimulate your senses.
I am also glad to know that a couple of our participants got inspired by this event to start baking their own bread. That's what this event is all about, get people excited about homemade food. And without anymore ado here are this monht's entries:
Happy Cook of My Kitchen Treasures made Cinnamon Raisin Bread
Soli Deo Gloria of Heart and Hearth made Whole-Wheat Loaf
Soma of eCurry made Rosemary Pepper Peasant Bread
Joy of Gourmeted made Whole-wheat Bread (this is Joy's very first food event, ever! I am honored 🙂 )
Mrs. Ergül made Garlic Toast
Soma of eCurry made Pizza Margherita (she made the crust herself )
My lovely friend Deeba of Passionate About Baking made Pitanini (very clever and creative!)
Jescel of Spice of Life made Sweet Challah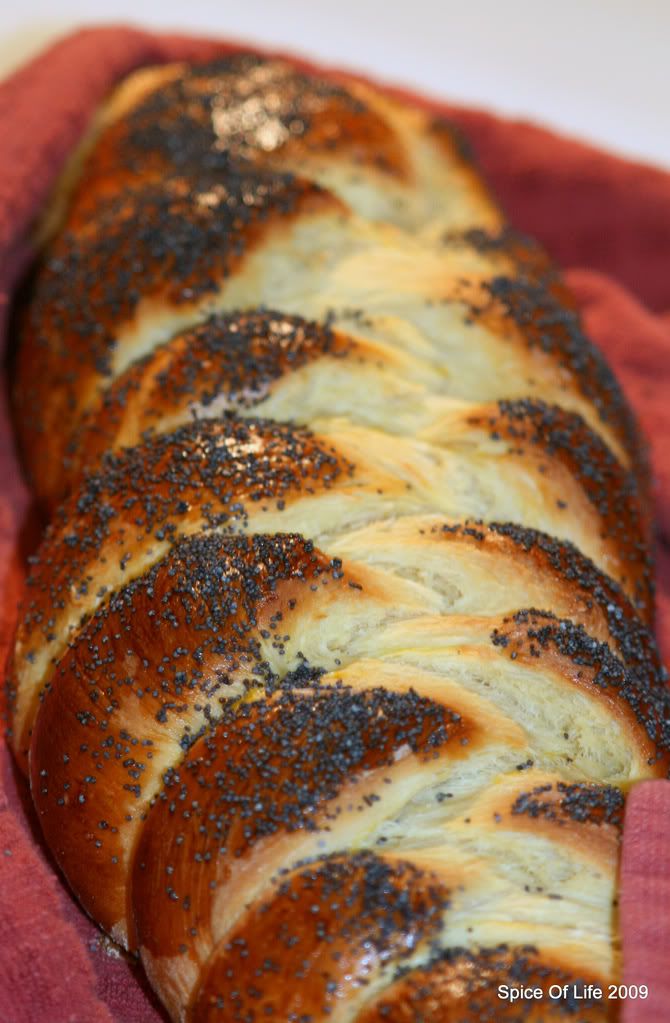 Aparna of My Diverse Kitchen made Cumin Flavored Whole Wheat and Barley Flour Rolls
Divya Vikram of Dil Se made Oatmeal Wheat Bread
Curry Leaf of Experiment, Emotions, Experiences with Food made Spiced Pumpkin Chocolate Bread
Yasmeen of Health Nut made Cimmanon-Cocoa Quick Bread
Simone of Junglefrog Cooking made Hungarian Farmers Bread (This is Simone's very first homemade bread. I am glad to see this event has inspired some of my friends)
Soma of eCurry made Vegan Banana Orange Nut Loaf
And your host (that'd be me) made Whole-wheat tortillas
Thank you everybody for participating. I will be unveiling the next challenge in a couple of days (I was going to do it today but stupid me forgot it in the oven and burned it! GRRRR) If you have any suggestions for future challenges just let me know.
¡Buen provecho!